Why OEMs Choose AllPoints for Parts — And Why You Should, Too
September 9, 2021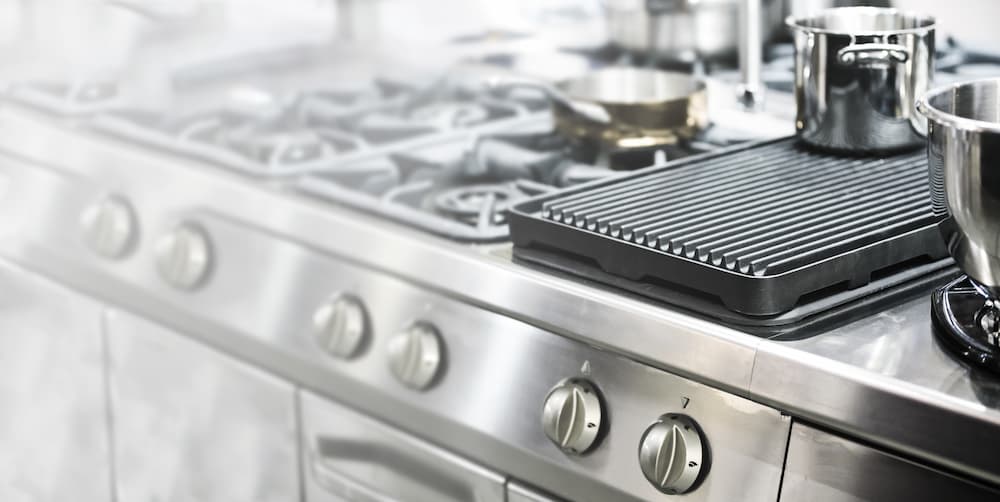 If you're familiar with AllPoints, you probably know about our claims of OEM-equivalents for Mavrik™, our industry-leading 180-day warranty and our commitment to providing our customers with choices for their parts needs.
But what you might not know is that we also provide parts for many well-known foodservice equipment manufacturers, helping them manage quality and supply chain issues while keeping costs low. For example, one large global manufacturer of commercial and residential cooking equipment buys blowers directly from AllPoints to use in their commercial ovens.
That's right, several OEMs look to AllPoints to source parts that go directly into their foodservice equipment — the same products they stake their reputations on. You might be wondering why OEMs choose AllPoints for such important parts as blowers, motors or oven racks (to name just a few). Here's why.
Our parts have such high quality
We've been in the parts sourcing business for decades now, and during that time, our sourcing team has been building valuable industry relationships. We have multiple vendor partners — and back-up vendors — that are tried-and-true. We source high quality parts, using the highest quality materials and the best manufacturing partners.
One of our OEM customers is a boutique, family-owned manufacturer of commercial cooking equipment in California. This manufacturer focuses on the highest quality possible in their equipment and has a commitment to their customers to provide just that. They look to AllPoints for ceramic kits and lava rocks to go in their cooking equipment because they trust our commitment to quality.
AllPoints' parts quality is also verified through certifications and testing. In fact, our sourcing team meticulously ensures that each manufacturing partner has the proper certifications and undergoes specific product testing. Our faith in our sourcing team and manufacturing partners is why we can offer a 180-day warranty on Mavrik parts.
Our costs stay low
In addition to being able to secure high-quality parts, our sourcing team also does a lot of legwork to ensure we find the lowest price points — another reason OEMs so frequently partner with AllPoints for parts.
Purchasing parts in bulk is one way we keep our costs low and pass those savings on to our customers. When we are sourcing parts for multiple manufacturers and for our own service agency and dealer customers, we can incur more cost savings than many other parts providers.
We also often source our parts from vendors overseas with easier access to certain manufacturing materials. Because of this, we can frequently beat domestic rates with parts.
Cost isn't everything, but when the quality is the same or better, OEMs often choose the parts provider that is cheaper so they can improve their bottom lines.
Our team is efficient
Another significant reason OEMs choose AllPoints parts to put in their equipment is how adept our team is at tackling supply chain issues. It's true that many OEMs could source products from some of the same vendors we use. But they choose not to because they don't have the time or experience to handle those communications.
Because our sourcing team is so highly experienced at dealing with outside vendors, many OEMs look to AllPoints for management of sourcing. Although everyone is experiencing supply chain issues currently, especially with overseas manufacturers, turning over this work to AllPoints allows OEMs to focus on other, more pressing concerns.
Another reason we can help our OEM partners is our trustworthiness. We are reliable and transparent with manufacturers on both sides of the equation — characteristics that are too often missing from the parts sourcing equation.
For example, one of our OEM customers is a manufacturer of electric and gas commercial cooking ranges. Although we provided this OEM with quality cast iron at a lower price point than its previous vendor, we ultimately won their business because of our reliability.
If OEMs trust us, why shouldn't you?
Because of our high quality, low costs and efficiency, we've been able to partner with several OEMs to provide them with vital parts for their own equipment. We can't think of a better testament to our reliability.
Manufacturers trust us to provide them with parts they use in their OEM equipment — why shouldn't you? Learn more about AllPoints and find out what makes us the one-stop-shop for service agents and dealers: https://www.allpointsfps.com/about/.