How Service Agencies Can Increase Profitability
January 14, 2021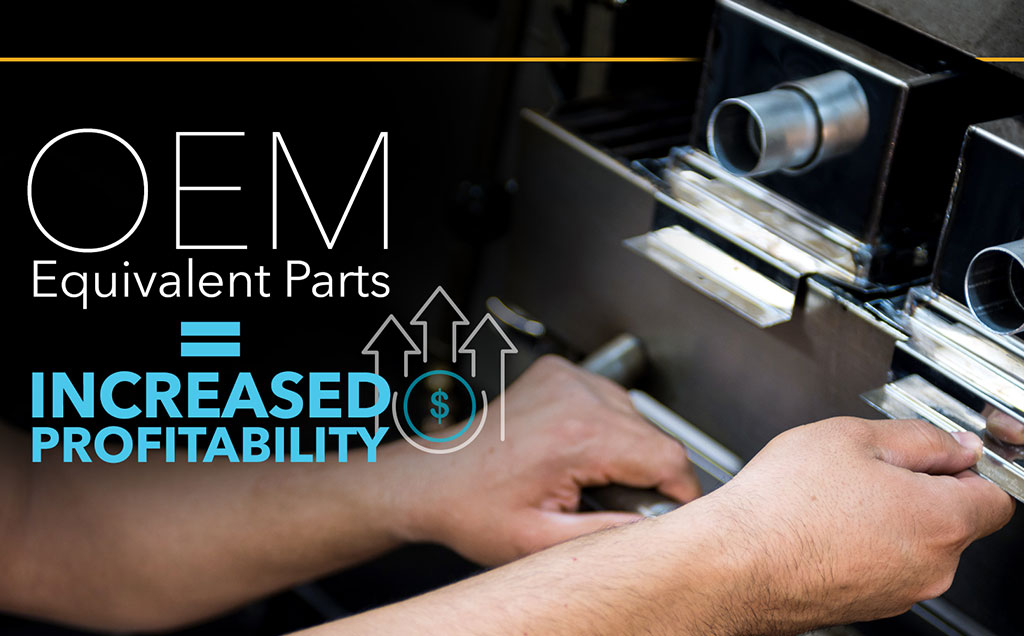 As we all know, the COVID-19 pandemic has had a significant impact on foodservice industry partners. The National Restaurant Association reports there have been 100,000 "permanent and long-term" restaurant closures as of mid-September 2020, in addition to many more temporary closures.
These challenges have had a direct impact on service agencies as well, leaving many looking for ways to streamline operations and implement profit enhancement initiatives. One extremely attractive and viable way for service agencies to reduce expenses and maximize profits while still maintaining customer satisfaction rates is to increase their use of OEM equivalent parts in repairs.
Foodservice operator needs
A recent study from Pentallect, a leading foodservice consulting company, found a foodservice operator requires, on average, 10.5 repairs per year, of which 8.5 (81%) are non-warranty types. During these calls, operators' key requirements are straightforward. They want:
Quick service agent response time
The repairs to be performed "right"
The cost of the service and repair parts are much lower priorities to operators, freeing service agents to use discretion in what parts the non-warranty repairs require.
The study found a vast majority of foodservice operators have no discernable preference for an OEM vs. OEM equivalent part. Therefore, switching to OEM equivalents can make a significant impact on service agencies' bottom line.
About OEM equivalent parts
OEM equivalent parts are often manufactured using identical specifications to OEM parts. In independent tests, OEM equivalent parts have been found to perform just as well as OEM parts. AllPoints OEM Equivalents™ allow service agencies to reduce their overall inventory investment with more accessible price points than OEM parts.
Savings of OEM equivalent usage
OEM equivalent parts are, on average, 29% less expensive than OEM parts, with a difference per part of $12.85, according to the Pentallect study. Research shows the average service call requires 1.7 parts, resulting in a profit of $21.50 on every single service call if agents use OEM equivalents instead of OEM parts.
A service agent makes 750-800 non-warranty calls each year. If OEM equivalents are used in most of these instances, that equals an annual profit of $16,500 per agent. Agencies that employ multiple service agents will see this profit impact on a much larger scale.
OEM equivalents beyond the pandemic
The study calls OEM equivalent part usage "a growing imperative," as the foodservice industry is still in flux. As foodservice operators face not only pandemic-related challenges but also a decreased workforce, a focus on different revenue sources and constant operational streamlining, service agencies will be forced to follow a similar path to their customers. The need for OEM equivalents stretches beyond the pandemic as the industry faces future profitability concerns.
Using OEM equivalents in place of OEM parts can be a major source of savings for service agencies, especially during a time when it's needed most. AllPoints offers OEM Equivalents alongside OEM parts so service agencies have a one-stop shop for all their parts needs. Learn more about OEM Equivalents' safety, reliability and efficiency.