FAQs: Finding the Right Replacement Part for Foodservice Equipment
June 1, 2021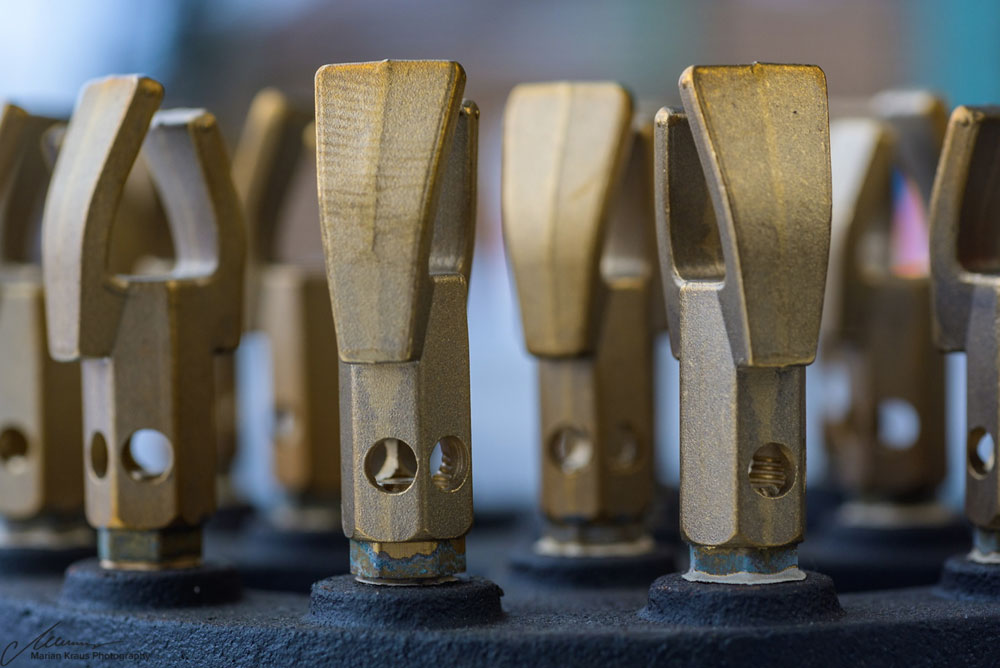 Looking for a replacement part for foodservice equipment but have some questions? Discover the answers to some frequently asked questions, below.
What information do I need when searching for a part?
There are multiple ways to help narrow down what part you need. Here's some of the information you should have readily available to help guide your search.
Part number (OEM or DFS brand part number if available)
Equipment information, including:

Manufacturer
Use type
Model number
Please keep in mind that multiple OEMs may use the same OCM (original component manufacturer) part number, so having a part number alone may not suffice for your search.
Can I just look at pictures to find the part I'm looking for?
Although pictures can help assist you in the right direction, they should not be used to determine whether you are buying the correct part. Many parts look similar and can be misleading, so make sure you're using more of the factors above to ensure you are buying the correct part.
Although we are working hard to make sure all information is up to date, occasionally a part may look different from the photo on the website if a manufacturer has made recent updates. This is yet another reason to not rely on photos for your selection.
What if I can't find the part I need on your website?
We have an outstanding customer service team happy to help you on your parts search. Keep in mind that they will still need the information we listed above, so have that ready when you reach out.
If you're looking for a part that's been difficult to track down, our customer service team may send you to our sourcing team. We have a team of experts who are skilled at locating those hard-to-find parts for our customers and may be able to help you find what you're looking for.
What are "OEM equivalent" parts?
OEM (stands for "original equipment manufacturer") parts are, as the name implies, parts created by the manufacturer specifically for its equipment. Because these are essentially "brand name" parts, OEMs are often associated with higher price points.
OEM equivalent parts, on the other hand, don't carry the OEM brand name and may be made by the OCM or a different manufacturer than the original equipment. Without that brand name, OEM equivalent parts are often more cost effective than OEMs.
What kind of quality do OEM equivalent parts have?
In many instances, OEM equivalents are produced in the same plants as their OEM counterparts, with the same high-quality materials and manufacturing certifications. The quality standards are on par with, or in some cases better than, OEM parts.
AllPoints offers more than 16,000 OEM Equivalent™ parts that undergo rigorous testing and meet strict quality standards, providing customers with a parts choice that allows them to save.
What if my OEM Equivalent™ part looks different than the old part?
Different brands of parts may look a little different while still providing the same function. As long as it fits the equipment needed and works properly, a replacement part can look different from the original with no concern.
What kind of warranty does AllPoints offer?
For OEM parts purchased through AllPoints, you'll receive the same manufacturers' warranty. This can vary based on the manufacturer but is typically 90 days.
All our OEM Equivalent parts come with a 90-day risk-free return policy as well because we are confident in our parts' reliability.
Why does AllPoints offer both OEM and OEM equivalent parts?
In short, we offer both OEM and OEM equivalent parts because we want our customers to have a choice in their parts selection. OEM equivalents provide the same function as OEMs, but we recognize that there are some customers who need OEM parts to satisfy their needs.
Don't see your question above? Finding the right replacement part for foodservice equipment can sometimes be a challenge, but we're here to help. Feel free to reach out to our customer service team with any questions you have.