5 Organization Tips for Service Technicians
January 13, 2022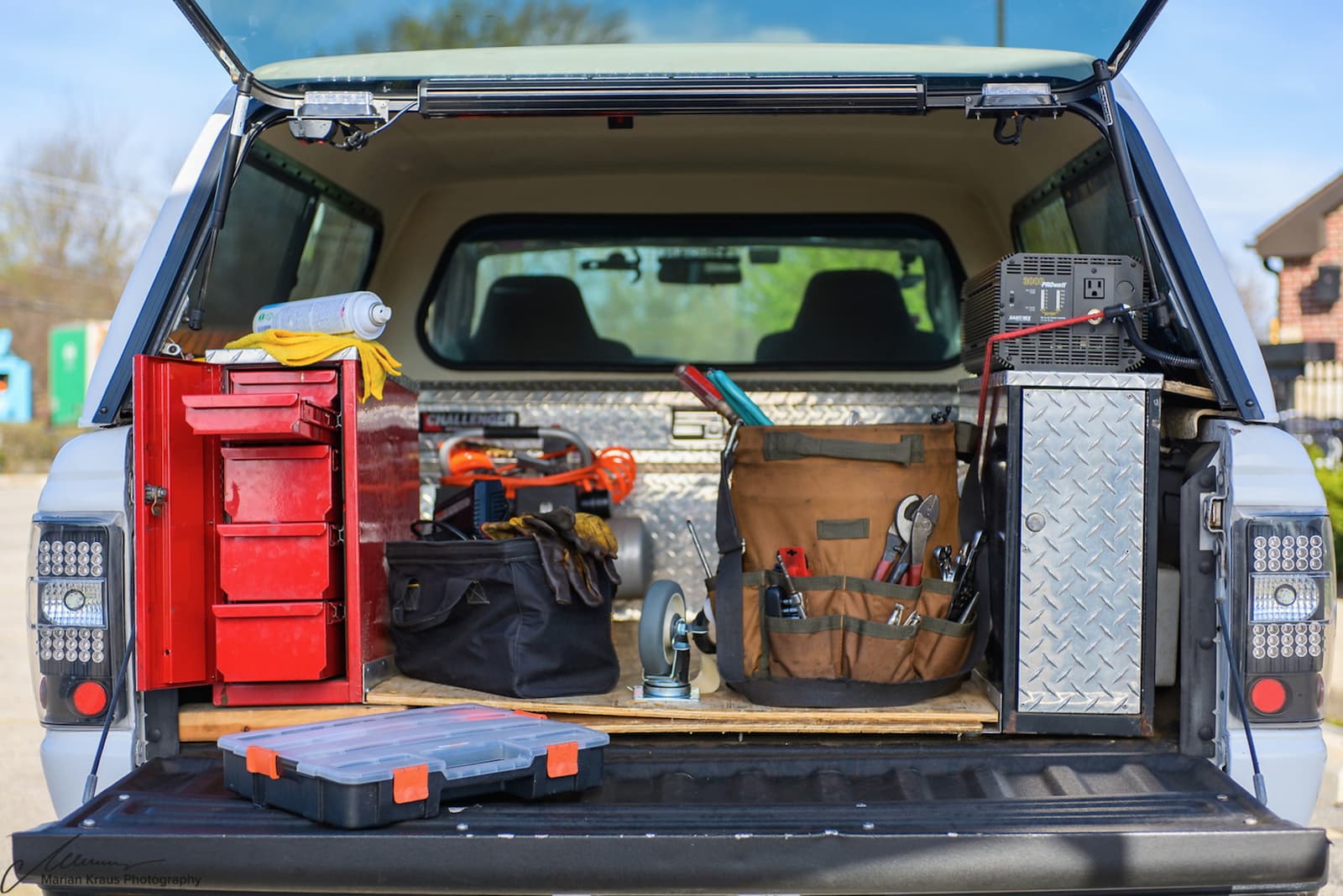 Time is one thing we all need more of, but no one more than service technicians. Time is critical to keeping customers happy, making jobs go faster, increasing productivity and even attracting future business. And the best way to "find" more time in the day is through organization.
Taking the time to organize properly ensures technicians know where everything they need is located and allows them to complete jobs more quickly. Quicker jobs bring the ability to take on more in a day, leading to more revenue all around.
Here are five tips for keeping you better organized and more efficient.
1. Put the right procedures in place
No matter how big or small your organization is, having every technician use the same efficient methods will ensure steps aren't missed and that every customer is getting the same quality of service.
Organizing your processes, eliminating inefficiencies and streamlining procedures is the first, and possibly most important, step to increasing productivity.
Get started by establishing procedures for each one of these scenarios:
Customer/job data - How soon after a service call should customer and job data be reported? How detailed should these reports be? How are they being communicated to those in charge?
Dispatching - Who goes where? Will the dispatcher send out the closest technician to a call, or will history and experience be considered?
Downtime - If not on a call, what are some tasks technicians are expected to perform? How can they use this time to improve efficiency?
Email response frequency - What's a realistic time to check and respond to emails? How often should this be performed?
Safety - How will you ensure your technicians are safe on the job? What steps have you taken to remind them of safety procedures and policies?
Technician training - How often will technicians be trained, and on what? Who's expected to attend trainings? When will they be held?
Putting defined policies in place for each will help improve technician productivity, growth and profitability. It'll also provide stability for your technicians, an attractive quality in an employer.
2. Keep the right tools on hand
You'll need quite a few tools out in the field, so keeping the right tools you need in the right place is key to organizing and maintaining efficiency.
Here are some common tools you'll want to have available and in an easy-to-access location:
Cordless drill
Plier sets
Reciprocating saw and replacement blades
Refrigerant scale
Screwdriver sets
Shears and snips
Vacuum pump
Voltage tester
Wrench sets
Other, more specialty tools might be kept at the home office instead of in a technician's van, but they should still be in a place that's easy and quick to find. Emergencies don't come during convenient times, so having a system in place that makes tools easy to find is vital.
You'll also want to have a process in place for how quickly those tools are returned to the office after the call, like within 24 hours, so they're in the right place for the next incident and not on a technician's van.
3. Keep the right parts on hand
With supply chain issues abounding, ordering every single part you need to make repairs isn't practical and will drive your customers to another provider. In addition to the right tools, you'll also need to keep a stock of commonly used parts in your inventory to keep your first-time fix rates high and customers happy. Fortunately, keeping an inventory of these parts doesn't have to break the bank. Our Truck Stock program gives you a discount on those commonly used parts, such as:
Knobs
Hoses
Switches
Thermopiles
Thermostats
Valves
Like your tools, you'll want to make sure your parts inventory is kept well organized and labeled for quick and easy locating of the right part for every call.
You should also implement a standard process for ordering replacement parts you're missing. If you're an AllPoints customer, we can pull up your account and see your previous order history to help you easily reorder any parts you need to keep in stock.
4. Use the right technology
The right technology can be a huge boon to productivity. Consider what will be helpful to you and your customers.
Some service agencies utilize GPS van tracking to not only track their investment but also provide that availability to customers so they know exactly when their technician will be arriving.
Field service software can also assist with dispatching and scheduling, as well as communicating back and forth between the office, technicians and customers. Having one system can streamline invoicing and collections as well as data entry. EquipID is another technology tool that can help your technicians quickly and easily track down safety manuals, training videos and equipment history, to name just a few. It also has a one-click ordering option to get the exact right part as efficiently as possible.
Remember, any technology tool you implement should also come with a procedure manual and training to ensure it's being used properly and efficiently — and aiding productivity and organization rather than hindering it.
5. Organize your van
Last, but certainly not least, organize every single technician van. They should all be organized in the same fashion and include a map to where everything is located so new technicians can get up to speed quickly and even veteran technicians don't forget where the knobs can be found.
Installing shelving and making full use of the space is a crucial part of van organization. Add storage bins and label everything so it's easily located. Include proper lighting so items aren't overlooked or missing in a dark corner.
Organizing your van can help assist with inventory management by having everything exactly where it should be, ensuring you don't order duplicate parts or have too few on hand.