The Parts Every Dealer Should Tell Operators About
February 22, 2021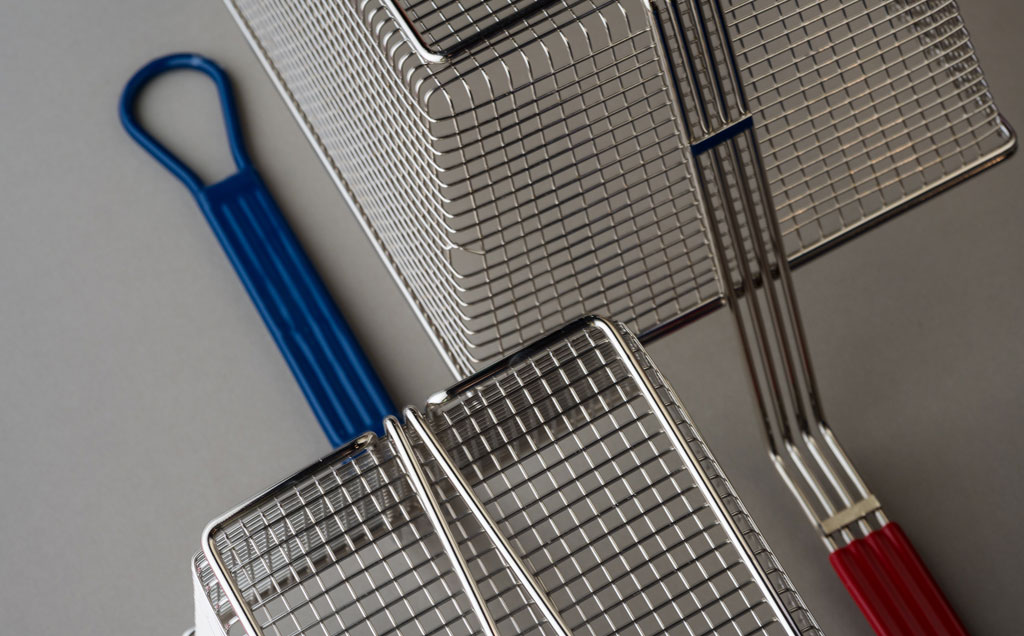 When it comes to parts, dealers have an important role to play. Dealers often have unique relationships with operators, having inside knowledge of an operation's needs. From that experience, dealers can often provide guidance on parts recommendations that will set up their end users for success — and provide an insurance policy against equipment downtime.
Typically, service agents handle everything after-market, but knowledgeable dealers can educate users on what parts and accessories they can address themselves and, more importantly, what parts are vital to their operation that can result in downtime if damaged.
Parts operators can change themselves
While there are some parts that always require a service agent's expertise in replacing, others can be changed by operators on their own. Here are some examples of easily replaceable parts that operators should keep on hand:
Cooking equipment parts:

Dials, handles and knobs
Fryer accessories
Grates
Oven shelving

Refrigeration parts:

Door and drawer gaskets
Shelving parts

Restroom hardware:

Latches and strikes
Hinges
Benefits of keeping easy-to-change parts on hand
One of the biggest benefits that comes from keeping these easily replaceable parts on hand is alignment with health codes. Since health inspections are typically unannounced, staying on top of these small replacements can help avoid inspection violations. Worn gaskets, for instance, are frequently marked on health inspections and can often be easily replaced by operators.
Pointing out that some of these parts can be changed by operators themselves can help them save on service expenses as well.
Additionally, replacing parts that seem "minor" can make a significant difference in efficiency of both kitchen and equipment operations. Something as simple as a missing knob on a range can interrupt employees' workflows, create extended ticket times and, more crucially, become a health hazard for unnecessary burns.
Replacing worn gaskets on refrigerated equipment stands and prep tables can ensure equipment is running as efficiently as possible and speed up cleaning times at the end of shift. These examples save energy, reduce downtime, keep employees safe and create a productive work environment that employees feel secure in.
Parts operators can't change themselves
Even though there are many parts operators cannot change themselves, dealers should still recommend keeping those parts on hand as well.
Consider recommending replacement parts that are vital to an operation and would certainly result in downtime or missed revenue. If operators are aware a certain equipment part is nearing the end of its lifecycle and will soon need to be replaced, having it on hand can help ensure service agents have the right part available and make a quick repair to keep operations running smoothly.
The difficult-to-find part is another type that operators may want to keep in stock. Dealers are experienced in how easy or complicated it may be to find a needed replacement part and can recommend which items are easily available and which might be more difficult to track down and keep on hand.
How keeping parts on hand saves operators downtime — and money
Keeping vital and difficult-to-find parts on hand serves as an insurance policy against downtime — the biggest detriment to any foodservice operation. How many times have dealers dealt with angry end users that can't get service for their equipment or have to pay for overnight shipping because a part is not in their market?
As costly as downtime is, having vital parts on hand like a magnetron or a hi-limit can mean the difference between getting a piece of equipment repaired before the dinner rush or losing several dayparts and thousands of dollars.
If an operator needs a vital part immediately that isn't readily available at a local pickup center, they will run into hefty markups like overnight shipping fees that can often double or even triple the cost of the part. Operators can eliminate those extra fees — and have important equipment parts readily available — by simply being prepared.
How dealers can help
Dealers have a unique opportunity to introduce these ideas at the birth of a foodservice operation. Advising operators on which parts they should have on hand will garner their trust, prevent unnecessary downtime, save them money and help ensure repeat business. Not to mention it adds a little revenue to your reserves as well.
Check out AllPoints' selection of OEM Equivalent parts to help operators save even more in parts margins.