AllPoints Parts Madness Event is Happening Now!
March 18, 2021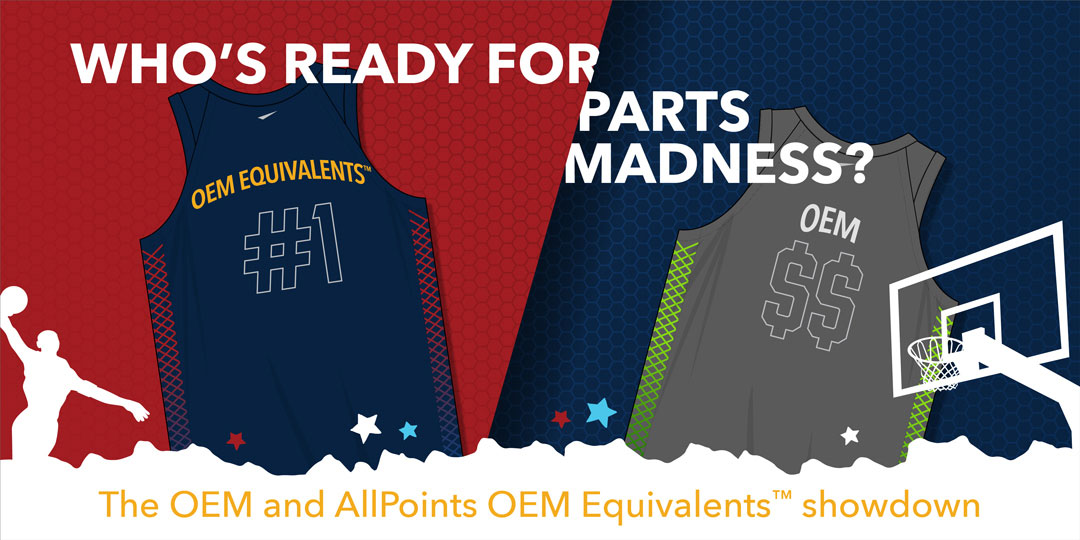 Celebrate Parts Madness with AllPoints!
The Players: OEMs vs. OEM Equivalents™
The competition is heating up for the best foodservice replacement parts. AllPoints OEM Equivalent™ parts match up against OEM replacement parts for a fierce competition. Here's how they stack up: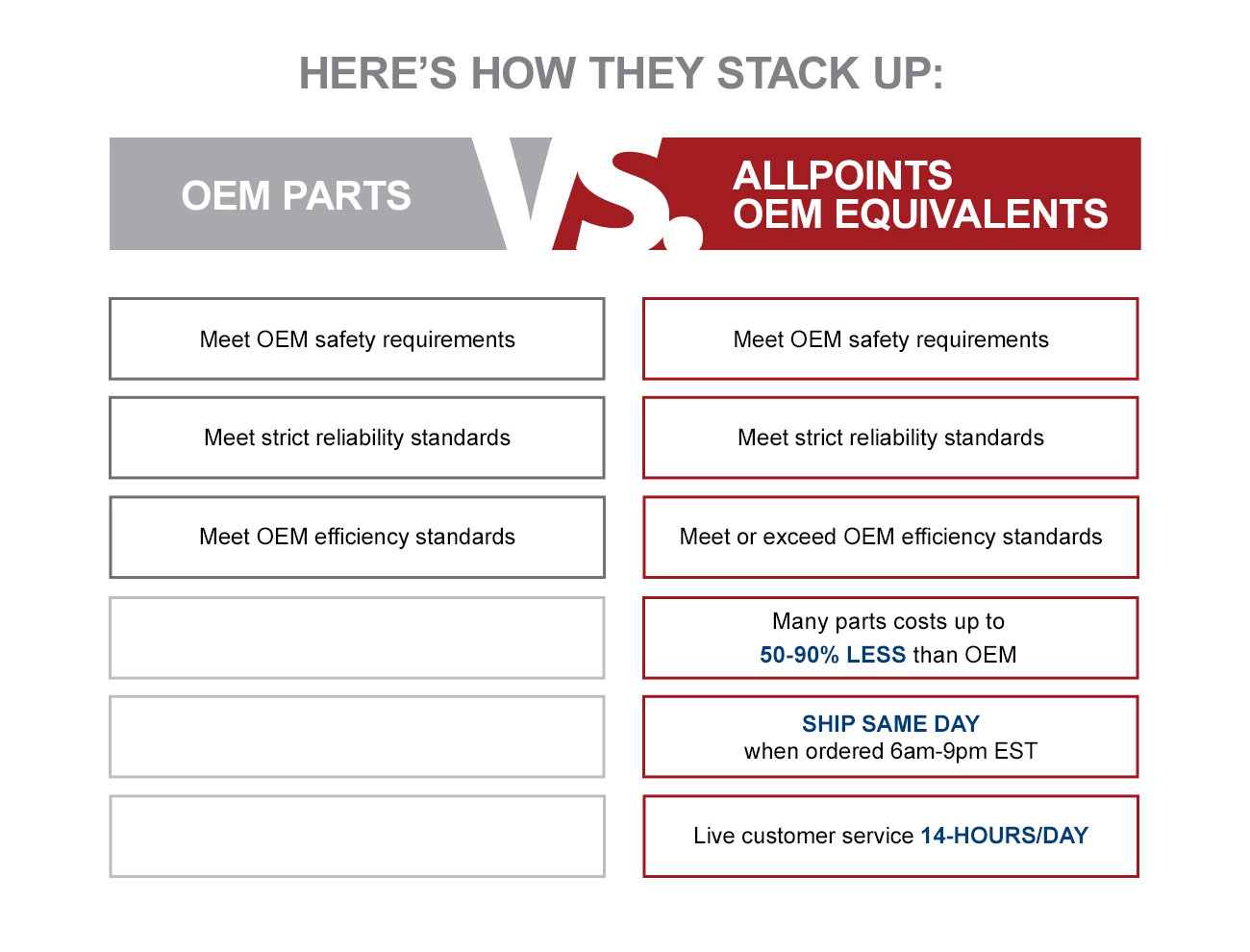 AllPoints OEM Equivalent parts can save service agents up to 50-90% compared to OEM foodservice replacement parts, making OEM Equivalents the clear winner of this match.
In addition to the significant cost savings that come from choosing OEM Equivalents, you're getting high-value parts that are equal in quality to OEMs. And keeping parts in stock that fit multiple brands helps save service agents time and efficiency, increasing first-time fix rates.
OEM Equivalents are a win-win for everyone.
The Team: AllPoints' Customer Service
At AllPoints, our team works together to give you the exceptional customer service experience you've been scouting for. Here are just some of the benefits you'll get when you choose AllPoints:
Same-day shipping
AllPoints leads the industry with same-day shipping for in-stock parts on all orders placed between 8am and 10pm EST.
Increased inventory
We have 50% more inventory in stock than ever before at our regional distribution centers and recently expanded our cold-side offerings with over 2,500 parts for all major ice machine brands.
Industry-leading customer service
Our call center is open 7am-9pm EST. That's 14 hours a day, Monday through Friday, to get you the parts you need when you need them.
90-day warranty
The warranties on our OEM Equivalent parts lasts 90 days - equal to or exceeding OEM parts warranties.
The Leaderboard: Follow Us
Stay updated on all our Parts Madness by following along - either on social or via email.
Follow us on social and get special discounts and promotions. In addition to keeping up with Parts Madness events, we use our social channels to share new inventory, business news and valuable industry insights with our followers. Stay in the know by following us on Facebook, LinkedIn or Twitter.
Looking for the latest info sent straight to your inbox? Sign up for our emails below.